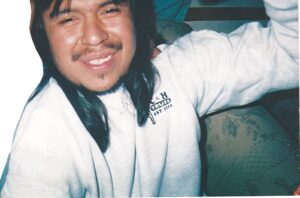 The Eastern Band of Cherokee Indians Emergency Dispatch received a report of a missing Man on Saturday, Feb. 17.  Jamison Dean "Bear" French, 44, of the Big Cove Community, was reported missing.
The Cherokee Indian Police Department and Cherokee Fire Department began a search of the area where French was believed to have last been seen. Tribal Public Safety personnel were assisted by members of the community and the Great Smoky Mountains National Park rangers during a six-day search. Search operations were concentrated on the trails and railroad grade of that area.
His body was recovered late Wednesday (Feb. 21) afternoon near the home. The cause of death had not been determined as of Friday evening.  His body has been sent to Wake Forest University for an autopsy.
"Our condolences go out to the family and friends of Mr. Bear French," said Principal Chief Richard G. Sneed. "We are glad to be able to help bring a small amount of closure to this part, and our thoughts are with them as they move through the difficult grieving process."
– Tribal Public Safety release