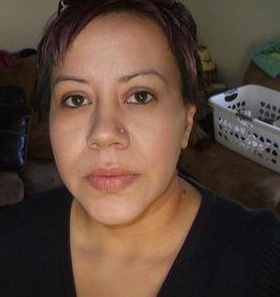 Tara Renee Pheasant, 41, of Cherokee, went home to be with the Lord, Sunday, Jan. 28, 2018. A native of Cherokee, she was the daughter of Katie Johnson and Allen (Butch) Hill of Cherokee. Her father was James Pheasant Sr. of Cherokee.
Tara is preceded in death by one sister, Cecily Hill; one brother, Shannon Pheasant; and a traditional mother, Mary Ann Bird.
In addition to her parents, she is also survived by one son, Frank McCoy of Cherokee; one daughter, Alexis McCoy of Cherokee; one granddaughter, Bailey McCoy of Cherokee; brothers, James Pheasant Jr. and wife Dailey, and Douglas Pheasant and wife Amber, all of Cherokee; one sister, Krystal Pheasant of Cherokee; traditional sister, Michelle Long and husband Waylon of Cherokee; traditional mothers, Rachel Littlejohn, Myrtle Driver, Agnes Wolfe; and several Nieces and nephews.
Funeral Services will be held 2pm on Thursday, Feb. 1 at Straight Fork Baptist Church. Pastors James (Bo) Parris and Charles Ray Ball will officiate with burial in Katie Johnson Cemetery.
Tara will be taken back to the Church at 5pm Wednesday to await the hour of service.
Pallbearers will be Pat, Dean, Waylon, Tony, Chebone, Nick, Kyler, Tohisgi, Caden, Denili, Esiah.