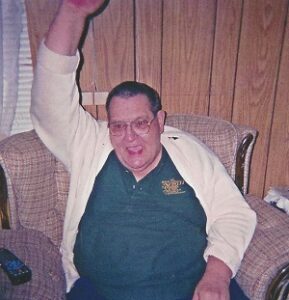 William "Bill" Jackson Haigler, 71, of Cherokee, passed away Monday, Jan. 22, 2018 at Valley View Nursing Center in Andrews.
He is survived by his wife, Shirley McMahan Haigler; brothers, Larry Haigler (wife Melba), Frank Haigler, Tommy Haigler (wife Rose Marie), Ronnie Haigler, and Norman Eugene Haigler (wife Pam); one sister, Lou; and his special dog Ruby.
Bill was preceded in death by his parents, Donald Haigler and Cora McLeymore Haigler; three brothers, Leroy, Ed, and Robert Haigler; and one sister, Betty Haigler.
Graveside services will be held on Thursday, Jan. 25 at 12pm at the Birdtown Cemetery.  Pastor James "Bo" Parris will officiate.
Long House Funeral Home is assisting the Haigler family.