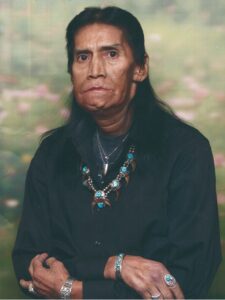 James J. Ledford, 59, of Cherokee, went home to be with the Lord, Thursday, Aug. 24, 2017. A native of Cherokee, he was the son of the late James and Nellie Goines Ledford. In addition to his parents, he was also preceded in death by one daughter, Angela Jackson Ledford; one sister, Rosie Ledford, and one brother, Eddie Ledford.
He is survived by three sisters, Lawanda Goines, Regina Ledford Rosario and husband George, and Renee Ledford all of Cherokee; two grandchildren, James Bradley, and Antoinette Toineeta; one great grandchild, Astrid Saylor; and several nieces and nephews.
Funeral Services were held Sunday, Aug. 27 at Cherokee Baptist Church. Revs. Percy Cunningham and Danny Sweet officiated.