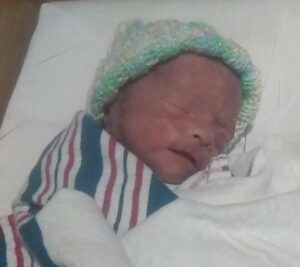 Starlenn Estrella Hernandez, infant daughter of Martin Hernandez and Rebecca Jenkins, passed away Tuesday, June 20, 2017 at Harris Regional Hospital in Sylva.
In addition to her parents, Starlenn is survived by her grandparents, J.D. Williams and Becky Williams; great grandparents, Junior Jenkins and Frieda Jenkins; sisters, Savannah Calhoun, Rihanna Calhoun, Becky Calhoun, and Gracelynn Sanchez.
Graveside services will be held on Tuesday, June 27 at 4 pm at the Birdtown Cemetery.  Pastor Lloyd Watkins will officiate.
Long House Funeral Home is assisting the Hernandez family.