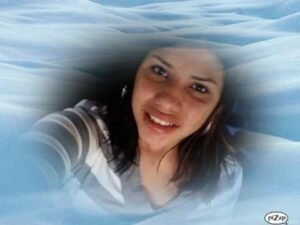 Elizabeth "Lizz" Inez Soap, born Jan. 23, 1989 went home to be with the Lord on June 8, 2017.  She passed away at Memorial Mission Hospital with family by her side.
Lizz is the daughter of Elsie and John Biddix of Cherokee and Thomas Soap of Tahlequah, Okla.  She has two sons, Tomas Soap, age 7, and Tobias Soap, age 2.  She has six brothers, Robert Soap, Rodney Soap, TK Soap, James Soap, Shaun Soap, and Lucas Soap; two sisters, Mariah Mahan and Jacklyn Soap; one special little sister, Kyla George of Cherokee; a special aunt, Jessica Hornbuckle; and her nana, Inez Welch.  She has several nieces and nephews and cousins that loved her dearly.
Lizz was preceded in death by two uncles, William and Gene Cornwell of Cherokee.
Visitation will be held on Monday, June 12 beginning at 5pm at the Cherokee Church of Christ where the body will remain until the hour of service on Tuesday, June 13 at 2 pm.  Pastors Ben Reed and Jim Sexton will officiate.  Burial will be at the Birdtown Cemetery.  Pallbearers will be Thomas (T.K.) Soap, Rodney Soap, Robert Soap, Dean Hill, Joseph Cornwell, and Billy Cornwell.