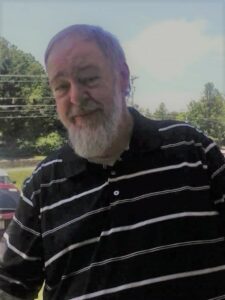 Billy Joe Swayney, 62, of the Big Cove Community in Cherokee, passed away Monday, May 29, 2017 at his residence with his loving family by his side.
He was born Jan. 9, 1955.   He loved his family.  He loved to play music and be with his friends.
Billy was preceded in death by his parents, three brothers, and two granddaughters.
He is survived by his wife Norma (Corky) Swayney; two daughters, Stephanie and Lindsey; three sons, Jamie, Toby, and Bill; one brother, Floyd; one sister, Joyce; 16 grandchildren and one great granddaughter.
Visitation will be held on Friday, June 2 at Long House Funeral Home from 12-2pm with funeral services to follow at 2pm.  Derek Frady will officiate.