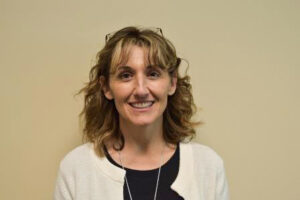 The Cherokee Tribal Gaming Commission (TGC) recently announced the promotion of Rita Cline Grasty as executive director.  In her new role, she will be responsible for planning and directing all regulatory functions relative to the operation of Harrah's Cherokee Casino Resort and Harrah's Cherokee Valley River Casino & Hotel and ensure compliance with all national and tribal gaming regulations.
Grasty began her career with the TGC in 1998 as a gaming inspector.  She was promoted to lead gaming inspector, where she became involved with investigatory and day to day operational duties.  She has held leadership positions during her tenure with the commission, first as a supervisor and most recently as a Manager of Enforcement.
"I am pleased to have Rita as executive director of the Cherokee Tribal Gaming Commission," said Robert Saunooke, chairman of the Cherokee Tribal Gaming Commission. "She brings many years of hands-on experience, has demonstrated herself to be well-versed in casino and Indian gaming regulations, and possesses integrity and commitment to the success of the Gaming Enterprise.  This industry requires a broad skill set across many disciplines, in-depth knowledge of gaming and financial operations, as well as the ability to lead and partner with individuals at many different levels.  I am confident that Rita will do well and look forward to working with her."
Grasty holds a bachelor's degree in business administration and master's degree in management and leadership from Montreat College.  She is a veteran of the U.S. Navy, having served on the USS Acadia.  She is a graduate from Cherokee High School and lives in Waynesville with her husband and has two children.
– Harrah's Cherokee