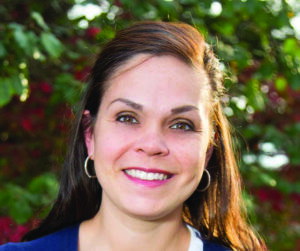 Birdtown and 3200 Acre Tract Community Members,
Hello, my name is Melissa Smith.  I am the daughter of Kathie McCoy and granddaughter of the late Russell and Emmaline Walkingstick McCoy, all of the Birdtown Community.  I am a 1997 graduate of Cherokee High School and I received a BS in Business Administration from Montreat College.  I have three children, Blake – 18, Rossi – 13 and Jaxtyn – 8 months.
As my children have become older and after volunteering with CHS Booster Club, I wanted to give more back to my school and community.  I am currently running for election for your Birdtown School Board Representative.  I have a desire to improve the bullying policy; currently the school system enforces a three strike rule.  I would like to see fair and consistent accountability among teachers and administration.  Lastly, I believe we need to work on better preparing our students for life after graduation; whether it be going to college or straight into the workforce.
Our school system has some great attributes that are not recognized enough.  We have some of the brightest, talented students and I am very proud of each and every one of them.  We have an outstanding Theatre Club, Robotics Club and in the planning stages of an E-STEAM project which will enhance learning and better prepare our students for a brighter future.
I would appreciate your support and look forward to visiting as many of my Birdtown constituents as I can, and thank you to those who have welcomed me thus far.  Please contact me with any questions or concerns as we work together for OUR school system.
Melissa Smith
828-736-2166