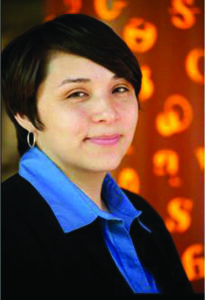 Wolfetown Community,
My name is Chelsea Taylor Saunooke and I'm running for re-election for Wolfetown School Board. I was born and raised on Washington Creek Rd in the Wolfetown Community. My maternal grandmothers from Wolfetown are  June George Smith,  Ollie Reed George, and Minda Littlejohn Reed. I've been married to Max Saunooke for 11 years and we have four beautiful children. Three of our children are school age and attend Cherokee Central Schools. I attended Cherokee Central Schools from K-12. I obtained a BA Degree in Business Management from Lenoir-Rhyne College which is now a university. Currently I have the honor of serving as the Interim Housing Director of Housing and Community Development. The personal and professional roles that I have been blessed with in my life have been very rewarding, not because of what I get in return but because of how much my service goes into helping others.
During my first term I have worked countless hours as a board member to see many great things come to fruition or be improved upon.  Just to name a few; the establishment of a third Pre-K classroom and for school year 2017-18 a fourth Pre-K classroom, the recruitment and success of Math and Reading Coaches, special programs such as STEM and Robotics sparking the interest of children with amazing talent, raising teacher pay above the state level to retain and attract teachers as well as implementing longevity pay, updating school policies, supporting IT in major capital improvements and upgrades to better serve our school through technology, used my financial and budgetary experience to enhance the dynamics of the board, supported a reconnection with the Job Corp for our students to have Vocational Opportunities, supported the Cherokee Language Department Curriculum and Programs, supported the performing arts plays "The Lion King Jr." and "Beauty and the Beast" , supported the SPED departments growth and programs, I also grew as a board member through attending the National School Board Association, and NC School Board Association Conferences.
What I will work hard for in my next term to work with the superintendent in establishing a rapport for teachers and staff to feel safe voicing concerns or sharing ideas, increase the positive publicity of CCS in academics, special clubs, special initiatives and performing arts, stress to increase accountability from the top down, continuously improve school policies, support the implementation of more accelerated drug and alcohol awareness programs  from pre-k to 12th grade, ensure that students who want to learn a skilled trade have the opportunity to do so, increase the communication and education to parents and guardians about the bullying policy, request board work sessions on the strategic plan, vertical alignment, and other items that need solid hours of attention,  implement a stronger personnel policy based on how an employee's character is to represent CCS in the best possible manner at all times, lastly I  will continue to be there selflessly for the children of Cherokee Central Schools.
My decision to run for another School Board term was not a hard decision to make because we have an awesome school system and a wonderful student body that I believe in. Please support me for Wolfetown School Board on June 1st!
God Bless,
Chelsea Taylor Saunooke
E: csaunooke.ccsb@gmail.com  C:828-507-7848