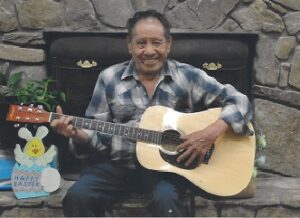 Wilbur George Long, 77, of Cherokee, passed away Wednesday, May 3, 2017 at Tsali Care Center with his family by his side.
Wilbur was a self-employed carpenter and logger.  He was of the Baptist faith.
He is survived by two brothers, Garfield Long Sr. and John Long; step-daughter, Katherine Russell; and nephews also survive.
Wilbur was preceded in death by his parents, Posey Long and Bessie Catolster Long; and one brother, Roger David Long.
Visitation will be held on Friday, May 5 from 7-9 pm at Long House Funeral Home.  Funeral services will be held on Saturday, May 6 at 11am at Long House Funeral Home.  Rev. Noah Crowe will officiate.  Burial will immediately follow at the Long Family Cemetery on Long Branch Road in Cherokee.  Pallbearers will be Garfield Long Jr., James Long, Eugene Long, Farrell Oocumma, Delbert Ross, and Cody Long.