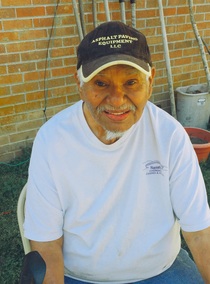 Joseph Stephen Watty, 72, of Cherokee, passed away Sunday, April 23, 2017.
He was born Aug. 21, 1944 in Cherokee to the late Steve Watty and Rachel Tooni Watty.
Joseph is survived by his wife, Elsie Marie Thompson Watty; one daughter, Martha Watty; two sons, Michael Watty and Matt Watty; nine grandchildren, Marc Watty, Daliyah Wolfe, Kobe Watty, Jaymian Lambert, Ethan Watty, Adayah Watty, Makenah Goforth, Ian Watty, and Leland Goforth; two great grandchildren; one sister, Maybelle Watty; and two brothers, Samuel Watty and Quincy Watty.
In addition to his parents, Joseph was preceded in death by three sisters, Winnie Watty Long, Lorene Watty Arch, and Yonnie Watty Hill; and two brothers, John Watty and Anderson Watty.
Funeral Services will be held on Wednesday, April 26 at 1pm at the Straight Fork Baptist Church.  Rev. Charles Ray Ball will officiate.  Burial will follow at the Watty Family Cemetery.
Long House Funeral Home is assisting the Watty family.