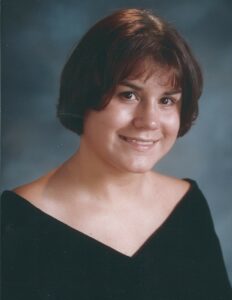 Jennifer Dugan Toineeta, 34, of Cherokee, went home to be with the Lord, Wednesday, April 19, 2017. A native of Cherokee, she was the daughter of the late Jackie Dugan Queen. In addition to her mother she was also preceded in death by her daughter, Jayda Toineeta, and her grandparents, Jessie Owle Dugan and James Boyce Dugan.
Jennifer was a member of Bethabara Baptist Church.
She is survived by one son, Jayce Boyce Toineeta of the home; her husband, Joel Toineeta; one sister, Jill Sain and husband Jay of Whittier; one brother, Jesse Queen of Cherokee; mother-in-law, Pam Cucumber of Cherokee; two nephews, Bryce and Blake Sain of Whittier; two brother-in-law's, Nehi Toineeta and wife Reva of Cherokee, and Michael Toineeta of Starkville, Miss.,  nd several aunts, uncles, and cousins.
Funeral Services will be held 2pm on Saturday, April 22 at Rock Springs Baptist Church. Pastors Greg Morgan and Danny Lambert will officiate with burial in Joe Cucumber Cemetery.
Jennifer will be taken back to the Church at 5pm on Friday to await the hour of service.
Pallbearers will be family.