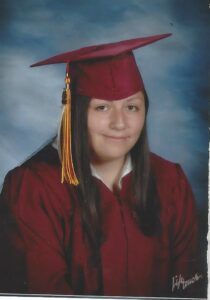 Austina "Rooster" Rashae Bradley, 27, of the Birdtown Community, passed away unexpectedly Monday, March 13, 2017 at St. Joseph Hospital in Asheville.
Austina was a member of the Pentacostal Church.
She is survived by her wife, Allyson Lambert Bradley; her mother, Lillian "Stu" Bradley; two children, Trevan Lambert and Riley Lambert; one brother, Jose Najera; one sister, Maceta Bradley; grandmother, Susie Plummer; and several step-sisters and brothers.
Austina was preceded in death by her father, Omer Buchanan Sr.; and  grandmothers, Naomi J. Queen and Bertha Watty.
Visitation will be held on Thursday, March 16 at Long House Funeral Home from 1-2pm with funeral services to follow at 2pm.  Richard Sneed will officiate.  Burial will follow at the Birdtown Cemetery.  Pallbearers will be among family and friends.