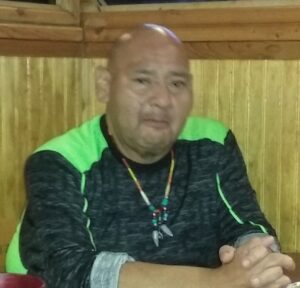 Harry Allen Pond Smith, 52, of Cherokee, passed away unexpectedly Friday, March 3, 2017 at his home.
He was born Feb. 12, 1965 in Swain County to the late Lorena Mae Johnson Smith.  Harry was loved by many.  He had a tendency to adopt family and friends everywhere.  He will be missed by many far and wide.
Harry is survived by two children, Tina Smith and Robert Smith; two grandchildren; one sister, Edna Carroll; brother-in-law, Eddie Carroll; special sister, Shauna Tee; numerous nieces, nephews, and great nieces and nephews; and lots of family.
In addition to his mother, Harry was preceded in death by one granddaughter, Katie Rayne Smith; one sister, Elsie Johnson; and one Aunt, Winnie Eisle.
Visitation will be held on Wednesday, March 8 at Long House Funeral Home from 12-2pm with funeral services to follow at 2pm .  Pastor James "Bo" Parris will officiate.
Long House Funeral Home is assisting the Smith family.