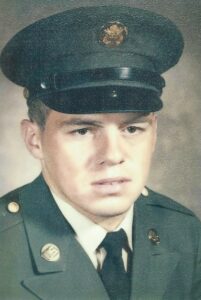 Zane "Jack" Bowman, 68, of Cherokee, passed away Sunday, Feb. 19, 2017.
He was born April 21, 1948 in Cherokee to the late Harold "Buster" Bowman and Alice Wolfe Bowman.   Jack was a veteran of the U.S. Army.
Jack is survived by two sons, Bobby Dean Raines (wife Lydia) and Walker Lee Bowman; grandchildren, Moto Wi Raines, Wakinyan Walker Raines, Chaske' Ee-do-hee Raines, Isaiah Zane Bowman, Taylin Kelsie Bowman, and Ethan Robert Armachain;  one brother, Ronnie Bowman; three sisters, Carolyn Malcolm, Frances McMahan, and Lou Bowman; special friend for 17 years, Jane Blankenship; friends, John and Frances Gloyne family, Bob Blankenship family, Jack Bradley, and Walker Calhoun family; and his pet dog, Grass Hopper.
In addition to his parents, Jack was preceded in death by two brothers, Bobby Bowman and Harold "Junebug" Bowman.
Visitation will be held on Wednesday, Feb. 22 from 8 -11am at Long House Funeral Home with funeral services to follow at 11am.  Pastor James "Bo" Parris will officiate.  Burial will follow at the Soggy Hill Cemetery with military honors provided by the Steve Youngdeer American Legion Post 143.  Pallbearers will be the Cherokee Wild Land Firefighters.