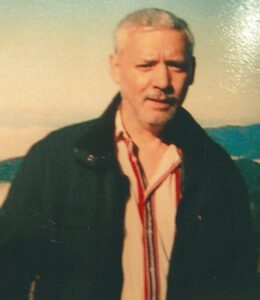 Earl McMillan, 62, of the 3200 acre tract, went home to be with the Lord, Monday, Feb. 6, 2017. A native of Swain County, he was the son of the late Clifford and Mary Brady McMillan. In addition to his parents, he was also preceded in death by three brothers, Alfred Brady, and Larry and Howard McMillan.
He is survived by two daughters, Melissa Vera and Electa Taylor; three sons, Stanley Smith, and John and Chris McMillan; 12 grandchildren; one sister, Leola McMillan; four brothers, Jerome Brady, and Herman, Wayne and Tommy McMillan; and several nieces and nephews.
Funeral Services will be held 2pm on Friday, Feb. 10 at Crisp Funeral Home Chapel. Rev. Sam McMahan will officiate with burial in Birdtown Cemetery.
The family will receive friends from 1-2pm Friday at the Funeral Home.