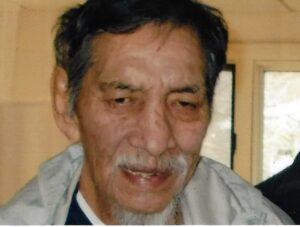 William "Willie" Jumper, 70, of Stecoah, passed away Monday, April 11, 2016 at his home with his loving family by his side.
He was born Nov. 30, 1945 in Cherokee to the late Henry Jumper and Bessie Smoker Jumper.  Willie worked as a timber cutter.
Willie is survived by his loving wife, Gertrude Wachacha Jumper; one son, Robin Jumper and wife Selena of Jasper, Ga.; two daughters, Priscilla Vega of Robbinsville, Pamela Jumper and fiance' Jade Standridge of Robbinsville; two step-sons, Alvin Wachacha (wife Nancy) of Stecoah and Melvin Wachacha (wife Rachel) of Stecoah; one sister, Anna Belle Welch of Robbinsville; 12 grandchildren, Alexus Wachacha, Colby Wachacha, Angelina Jumper, Jonathan Jumper, Aigauge Jumper, Chandler Jumper, Anthony Vega, Keichranna Trimble, Keiland Trimble, Payton Bradley, Sara Jumper, and Hailey Jumper.
In addition to his parents, Willie was preceded in death by two sons, Jonathan William Jumper and Edison Sampson Jumper; three brothers, George Jumper, Jesse Jumper, and Jerry Jumper; and one sister, Betsy George.
Visitation will be held on Wednesday, April 13 at the Church of the Lamb in the Snowbird Community from 5-10pm.  Funeral services will be held on Thursday, April 14 at 2pm at the Church of the Lamb.  Revs. Henry Ethridge, Noah Crowe, and James "Bo" Parris will officiate.  Burial will follow at the Hickory Tree Gap Cemetery in the Snowbird Community.  Pallbearers will be Chandler Jumper, Payton Bradley, Jonathan Jumper, Colby Wachacha, Anthony Vega, Nathan Jumper, Kenny Jumper, and TC Jumper.
Long House Funeral Home is serving the Jumper family.