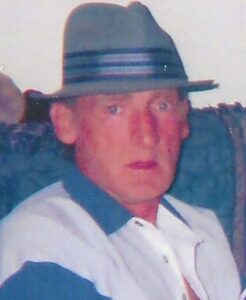 Bobby Joe Lanning, 65, of Cherokee, passed away Monday, March 28, 2016 at his home.
Bobby was born in Haywood County on July 28, 1950 to the late Walter Lanning and Edith Warlick Lanning.  He was a veteran of the United States Army during Vietnam.  Bobby was very proud of his country.  He was a caring and loving husband, father, grandfather, and great grandfather.  He loved his family and his church.  Bobby loved to hunt, fish, and dig ginsang.
Bobby is survived by his loving wife, Arlena Locust Lanning; three sons, Fred Mathis, Randy "Turkey" Mathis, and Bud Mathis, all of Cherokee; two daughters, Annie Locust and Jenny Mathis, both of Cherokee; 15 grandchildren; four great grandchildren; one brother, Bill Lanning; one sister, Patsey Bradley; one aunt, Susie Warlick; and three brothers, Jack Warlick, Boomer Warlick, and J.C. Warlick.
Visitation will be held on Wednesday, March 30, 2016 at the Goose Creek Baptist Church beginning at 5pm where the body will remain until the hour of service on Thursday, March 31 at 2 pm.  John Driver and Randy Watkins will officiate.  Burial will follow at the Locust Cemetery.  Military honors will be conducted by the Steve Youngdeer American Legion Post #143.  Pallbearers will be Bill Waldroup, Brian Waldroup, Bud Mathis, Will Ellwood, Randy Mathis, Smokey, and Diggie Bear.
Long House Funeral Home is assisting the Lanning family.