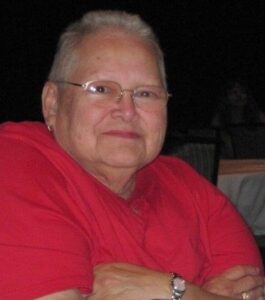 Nancy (Jim) Juanita Smith Taylor, 65, of Cherokee, passed away Thursday, March 10, 2016 at Mission Hospital in Asheville following an extended illness.
She was born Feb. 6, 1951 in Cherokee.  Nancy was a school board member for the Birdtown Community for eight years.  She was active for many years on the Ladies Volunteer Fire Department Auxillary (Cherokee).  She was fundamental in establishing the Cherokee Burned Children's Fund, and served as treasurer.  She served with the Cherokee Booster Club and actively participated in the annual Midnight Rumble Softball Tournament.
Nancy was loved by her special grandkids, Austin, Mya, Li-lv, Jacob, Dustin, Abby, Dylan, Kevin, Isabella, Lil Nancy, Dusty, Stephanie, Kyle and Elizabeth Wahnetah, and many more loved ones.
Nancy is survived by her husband, Mernie Taylor; one daughter, Kitty Taylor; brothers, Rob Wahnetah, Dave Wahnetah, Tom Wahnetah, and Jeff McCoy; sisters, Phyllis W. Lambert, Kay Jones, Steve Lambert, Tammy Lambert; special sister-in-law, Nancy Wahnetah; special sister, Vickie McCoy; several other aunts, sisters, and brother also survive.
She was preceded in death by her parents, Johnson Arch Sr. and Ella Arch; aunt Willie Sue Raby, and her special pet, "Meeko".
Funeral services were held on Monday, March 14 at the Bethabara Baptist Church with Pastors Charles Ray Ball and Bobby Watts officiating.  Burial followed at the Birdtown Cemetery.  Pallbearers were Rob Wahnetah, Doug Swayney, Sam Tiger, Mike Rich, Aaron Williams, and Ryne "Slaw" Sampson.  Honorary Pallbearers were various members of Cherokee Fire & Rescue and Volunteers.