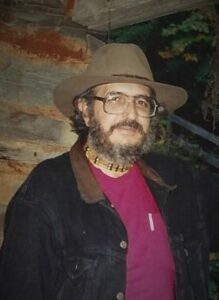 GREENVILLE – David "Joe" Sanders, 69, passed away March 6, 2016. He was born in Bryson City to the late David Coat Sanders and Mrs. Katy Love Shook Hamby.
He attended Swain County High School, and later Western Carolina University studying English.  Sanders was a retired disabled military Vietnam veteran and a member of the Paralyzed Veterans of America (PVA). He served with the U.S. Navy for four years, and did three tours in Vietnam. He earned multiple honors including: National Defense Service Medal, Presidential Unit Citation and Commendation Ribbon, Vietnam Service Medal with one silver and four bronze stars, Navy Unit Commendation Ribbon Bar with one bronze star, and the Republic of Vietnam Meritorious Unit Citation (Civil Actions Medal Color with Palm.)
Since 2005, Sanders has resided in Greenville.  In his free time, he enjoyed writing, poetry, and martial arts.
Sanders is survived by his wife of 40 years, Brenda L. Sanders; son, David Joe Sanders and wife Meg; daughter, Heather Carswell; grandson, David Delane; granddaughter, Flemming; sister, Patty Hope Bromenschenkel and husband Walt; and sister-in-law, Dorcas Masson.
Sanders' internment will be held at the State Veterans Cemetery in Black Mountain with full military honors.  Locally, the family will receive family and friends on Saturday, April 2 from 5:30-7:30pm at the Plum Tree Bistro to celebrate Joe's life.