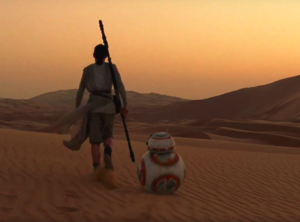 On Thursday, Dec. 17, the doors will open on Cherokee's first ever comic book convention.  The inaugural Cherokee Christmas Comic Con, or C4, as fans are calling it, will kick off at two separate sites, The Cherokee Phoenix Theatres and the Acquoni Expo Center.  The person responsible for bringing it all together, Gary Ledford, answers a few questions about the event.
What is your comic book background?
Wow…I've been into comic books all my life.  I remember when I was, like, knee high to a grasshopper, my older brother and a neighbor reading some sweet classic Daredevil and Spidey books, and thinking…now, those are cool!  It wasn't until a few years later, 1972, that I picked up my first comic straight off the spinner rack at Cope's Newsstand in Waynesville…Kamandi #1.  Wow…what an incredible and immersive read.  I was hooked…and, for all you young readers out there, Jack Kirby is nothing short of amazing.  Interesting factoid for you…I have multiple college degrees.  I retired from the United States Air Force after 21 years of service.  I served as Vice-Chair of a Presidential Intelligence-Sharing Committee, and the only books I've ever read, cover to cover, were comic books.  Ha ha…
For the first time Con-goer…what is a Comic Con?
Basically…a celebration of all things cool.  Ha ha…it's comic books…it's cards…it's action figures…it's plush…it's pop culture…it's Star Wars.  It's all those things that "professional society" frowns upon.  It is re-connecting with those things of our youth that we mistakenly felt we had to put aside.  It is a commitment to the ideal that while we grow older, we don't necessarily have to "grow up".
Can you tell those who might not know, what is the significance of the Con dates?
Fans around the world…uh, cosmos…have been waiting impatiently for this day to come…the release of Star Wars VII-The Force Awakens.  I know of no human that hasn't at least heard of Star Wars.  When I first thought of Con dates, and trust me, I put myself behind the power curve regarding planning, as I only started a few months ago…I thought…"Man, wouldn't it be sweet to bring in this new movie, the right way!?" And, how better to do that, than with something new, but needed, here at home…a Con.
Why two sites?
Initially, this was going to be a 2-3 artist meet-and-greet…share a story…shake a hand…get an autograph or a sketch…press on.  But, the more people I talked to about it, the more robust the event became.  I added gaming tournaments, additional vendors, more artists…the need drove the expansion.  I've been to quite a few Cons, but I've never been to one in a movie theatre.  And, I think you know where I'm going with this…Star Wars release…comic books…action figures…artists…it just seemed a way cool idea.  Keith Wachacha, who has been nothing short of unbelievable in this whole planning phase, rogered up the Phoenix Commons Area (Upstairs) as an "Artist Alley".  It's the perfect environment for a Con.  So…upstairs at The Phoenix, we'll have our featured guests…downstairs, in one portion of the lobby (all fire codes observed) we'll have a couple of vendors, and in The Expo Center we'll have the bulk of the vendors, additional artists, and all tournament events.
You mentioned artists?
I've got some really talented professionals coming to the show.  A couple I've known for quite a few years now…really good friends, and more importantly, excellent people.  Mike Grell and Alex Saviuk…legends is the term that comes to mind.  I know that's an often overused descriptive in this day and age, but in this case, it's entirely applicable.  Green Arrow, Green Lantern, Jon Sable, Spiderman, Flash, and Superman…just to name a few.  The list is endless, and amazing.
-Mark Texeira…Ghost Rider, Conan, The Hulk, Sabretooth, Moon Knight, Punisher…it would be easier to list what he hasn't drawn…a stunning body of work.
-Steve Scott…firefighter in a previous life, now knocking out some beautiful comic product.  Batman, X-Men Forever, JLA, Indiana Jones, Judge Dredd, and Razor.  Also, selected in 2008, to draw the only adaptation of the Oscar winning film…Batman The Dark Knight.
-Greg "Dark One" Williams…an unbelievable artist who, in my opinion, is creating some of his best work ever.  He was a driving force in the 90s with his comic-Animal Mystic…a monster seller at the comic shops.  His adaptation of his signature character…Queen Jatarri…is our Con's unique art…Sith Lord Jatarri.
And…ha ha…there are more, but you'll have to come to the Con and check them out.
Can you talk about the vendors and tournaments?
Our vendors will have a significant and diverse amount of cool product on hand.  Comic books, of course, action figures, cards, T-shirts, pop culture items, plush…wow…you name it, it will probably be there.  Oh yeah, did I mention comic books?  Ha ha…
The Con will host a Magic the Gathering tournament, a Star Wars Battlefront "Han Solo" Tournament, a Mario Kart RC Racing Tournament, and our "To The Nines" Costume Contest…all in the Expo Center.  MTG will be a two format event…Constructed Modern on Thursday (play starting at 12pm), and Eternal Legacy on Friday (play starting at 12pm).  Mario Kart Racing will be on the gym floor at the Expo Center, with all racing beginning at 12pm, Thursday, Friday, and Saturday.  The Star Wars Battlefront tournament will commence at 1pm on Friday, at the Expo Center.  "To The Nines"…costumes are highly encouraged at the Con.  Those wanting to do so, for prizes, can pick up a judging form on ticketing.  All seven judges scores will be added up to determine the winner.  You must be judged by all judges, but you don't have to be present to be named the winner.
Ticketing?
There were so many options for badges and ticketing, especially if a person wanted to enter multiple events, so I just went the extreme simplification route and said…$10/single day admission…$25 for all 3 days.  All tournaments are prize events, and separate from your Con admission.  So, if you want to enter a tournament, the entry fee is $10.  Now, there is another option that might appeal to the super fan.  I will offer 5 VIP badges for $125 each.  Trust me, this is a significant package chock full of tasty Con goodness.  Blank cover sketch, Todd McFarlane signed Walking Dead 10-inch action figure, 3-day badge, artist meet and greet, and much more.
Con tips?
Actually, yes…hit the artist tables hard.  These guys do some incredible work, and they've taken time out of their busy schedules to come hang with us.  If you want an item, or want to give a gift, that will stand the test of time, spend a few dollars and have them accomplish a sketch on a blank cover comic.  You won't regret it.  If you're looking for a certain action figure or comic book, go to the Con on the first day.  You'll have the best selection.  Contrary to what some people say, I've NEVER had good luck waiting until the last day, hoping the price would drop.  Bring cash.  Plain and simple…cash talks.  Square or other card processors charge a fee for each transaction.  A dealer will be more likely to work with you if you've got money in hand.  Be courteous…don't criticize, judge, or ridicule.  The Con is not about that.  Ask before you take pictures.  I'm sure no one will mind, but be polite.  Be mindful of the situation…there will be young children in attendance.  Have fun.
Parting shots?
I've already mentioned Keith, and his major contribution to the event.  A couple of other people, I must thank…Rob Jumper…with me on this from the ground floor.  A true friend…thank you, my brother.  Carmen Bryant (Queen)…with her incredible help, the Con will now be able to ramp up door prizes every 30 minutes.  (If you're a Walking Dead fan, you don't want to miss this.)  She is, indeed, a true friend of the Con.  Vice Chief Sneed, Birdtown Rep. Travis Smith, Frieda Huskey, Cameron Cooper, and EBCI Facility Management team…thank you guys, so much, for all your help.  See you at the Con!
Info: FB:Cherokee Christmas Comic Conn, www.cherokeechristmascon.com