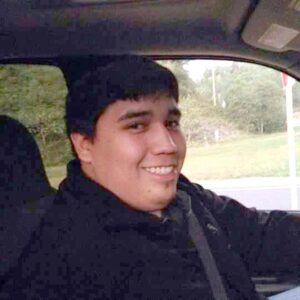 Lloyd Kyle Johnson, 23, of Robbinsville, passed away, Friday, Dec. 4, 2015.
He was a native of Graham County and the son of Tony and Kathy Garrett Johnson.  He was preceded in death by his maternal grandparents, James and Emma Jackson Garrett, and his paternal grandparents, Pete and Dorothy Johnson.
In addition to his parents, he is survived by his wife, Lindsey K. Johnson; step sons, Brayden and Kayden; brother, Brian Johnson and his wife, Aimee of Robbinsville; sisters, Lisa Johnson, April Johnson of Robbinsville; father-in-law  and mother-in-law, Tony and Pam Krizsan of Robbinsville; brother-in-law, Brady Krizsan; and sister-in-law,  Kelsey Krizsan.
Funeral Services were held Monday, Dec. 7 at the Townson-Smith chapel.  The Reverend Wayne McGuire officiated.  Burial followed at the Lone Oak Cemetery.
Townson-Smith Funeral Home was in charge of the arrangements.  An online register is available at www.townson-smithfuneralhome.com.