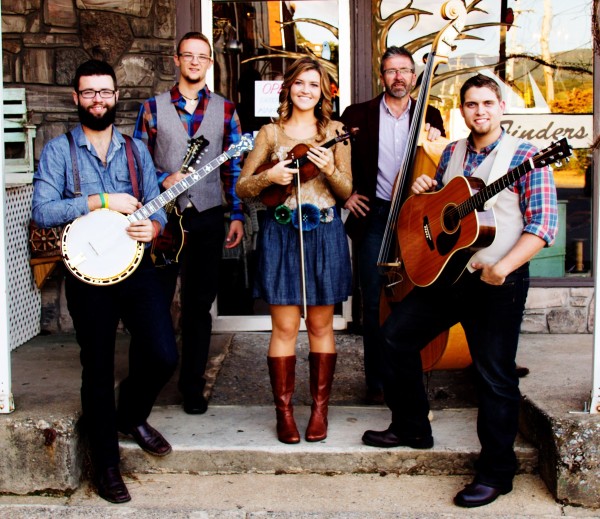 The Cherokee Indian Fair organizers recently announced the addition of the bluegrass quintet Mountain Faith to the Fair schedule.  They will perform on the amphitheater stage on Friday, Oct. 9 at 6pm.
With their roots in Jackson County, the band began touring as a group in 2000. Owners of the Family Tire Shop, located on Cowee Mountain, the McMahan's, along with Luke Dotson and Cory Piatt formed an Appalachian bluegrass band that has played "in civic centers, auditoriums, arenas, fair grounds, parks, and churches across the United States and Canada".
Sam McMahan plays bass, Summer McMahan plays fiddle and performs lead vocals, Brayden McMahan plays banjo and harmonizes, Luke Dotson plays guitar and sings, and Cory Piatt picks the mandolin. They perform regularly at Dollywood and recently gained an international audience when the band appeared on "America's Got Talent" -a network variety show.
– One Feather staff report