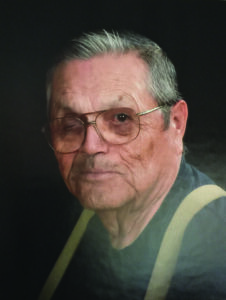 James "Jim Ed" Edward Maney, 74, passed away Monday, Sept. 7, 2015.  He was  born May 2, 1941 in Cherokee to the late Jake Edward Maney and Emma Powell Maney.
James was a truck driver and a member of Wright's Creek Baptist Church.
He is survived by his wife of 55 years, Jessie Long Maney; two sons, Cubby Maney (wife Vickie), and Brian Maney, both of Cherokee; special son, Greg Panther of Cherokee; two daughters, Kim Driver (husband Will), and Tudie Maney (partner Jeff) both of Cherokee; seven grandchildren, Kristen Driver, Elizabeth Maney, Christopher Maney, Jacob Maney, Jessica Maney, Tonya Maney, Dalton Maney; and ten great grandchildren.  Also surviving are several nieces and nephews.
In addition to his parents, he was predeceased by two children, Rusty Maney and Robin Maney; one brother, Norman Maney; six sisters, Beatrice Maney Carver, Linda Maney Wiggins, Dorothy Maney Johnson, Alice Maney Sequoyah, Alyne Maney Bradley, Jean Maney Johnson.
Visitation will be held Wednesday, Sept. 9 from 5 pm until midnight at the Rock Springs Baptist Church.  Funeral Services will be held on Thursday, Sept. 10 at 2 pm at Rock Springs Baptist Church with Revs. Greg Morgan and Bo Parris officiating.  Burial will follow at the Maney Family Cemetery on Wrights Creek.
Pallbearers will be John Perry Sampson, Pokey Hornbuckle, Nunnie Davis, Brian Johnson, Richard Wiggins, Cordale Wooten, Skooter McCoy, and DeWayne Wiggins; Honorary pallbearers will be Eddie Adams and Soup Saunooke.