CULLOWHEE – Western Carolina University's annual Summer Concert Series continues Tuesday, July 8, with a free show featuring the Buchanan Boys in the Central Plaza on campus at 7 p.m.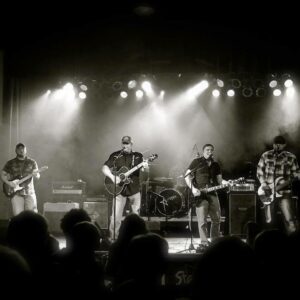 The Sylva-based group will perform a "countrified rock 'n' roll" show that draws from the eclectic tastes in music of the band members.
The final two concerts in the series also will be free and held in the Central Plaza at 7 p.m.
On Tuesday, July 15, Cullowhee-based Porch 40 will combine elements of Motown, jazz and funk to create a unique sound embellished with rock, progressive, indie, metal, hip-hop and rock.
The series will conclude Tuesday, July 22, with a performance by Unawarewulves of Franklin. The sextet offers a blend of rockabilly, dance, jazz, funk and pop music.
Info: Michael J. Corelli, an associate director at A.K. Hinds University Center, at corelli@wcu.edu or (828) 227-3618.
– WCU