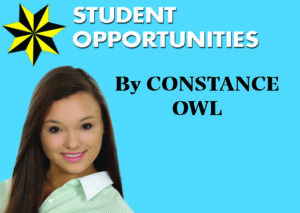 Although most of my columns have been focused on seniors, your ninth grade year might in fact, be your most critically important year of high school. This is the year that you can create a road map to high school success, and on point college preparation. With a little planning, and the support of your school counselor, you can virtually plan a path to success that will enable you to have more choices when it's your turn to be a senior. I have listed some things to consider below that might help you develop a strategy or plan for your high school career.
1. Even though Honors and AP classes provide additional responsibilities (including extra projects, homework, etc.) the pay off can be tremendous in helping get your rank and GPA up to impressive heights when it comes time to apply to colleges senior year. Don't let the idea of more work scare you away from these beneficial courses. It has been my experience that they really don't involve that much more work than standard courses, yet offer a student 5.0 and 6.0 credits. At minimum, try to include at least a few Honors courses to your ninth grade schedule to help you prepare for more advanced courses and rigorous academic schedules in 10th, 11th , and 12th grade.
2. Your school may have specific paths that match your specific interests. If you are all about Business studies, check with your counselor about your school's vocational honors courses and pathways that might suit that special interest. The North Carolina scholars program has several paths which help you determine the courses you should enroll in to ensure your future success and acceptance into North Carolina universities and colleges.
3. School doesn't have to be just the "brick and mortar" school you see in town. In addition to your classes there, consider picking up a transferrable course from your local community college, virtual school, or a distance learning or on-line program. As an example, I am currently taking four classes at Murphy High School, one AP class offered from our virtual school program, another AP class from a private on-line academy, and yet another Honors course from our local community college. Be sure to clear each class you are interested in with your counselor to make certain they are transferrable for full credit to your high school transcript. It never hurts to explore admission requirements for your "top choice" colleges either.
4. Go ahead and start investigation community service groups you can become active with. Student advisory boards are another great source for community service and involvement. Volunteer or ask to be considered for an internship in area of special interest to you. Colleges will be most impressed with a history of involvement instead of a sudden rush to "look" involved just in your senior year.
5. Plan your summers between your high school years in such a way to demonstrate your educational commitment. Stake out camps or other summer enrichment opportunities that will enlighten you while also making you standout when completing scholarship applications and college admission applications in the future. Even having a summer job can demonstrate your ability to be responsible and able to commit to an activity requiring time management and skill building.
So, get started ninth graders! Now is the time to take action, plan, and prepare so that you will be ready for that big senior year, your "first choice" college, and a bright future.