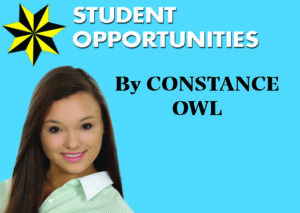 You've heard it before from most English teachers in school; write a 1000 word essay of your choice. You begin to scramble for ideas, clever approaches, and interesting slants on the subject provided, but this time… the subject is YOU. Most colleges ask for these essays so that the student becomes more to them than just grades and test results. It's the admission officer's chance to get to know a little about whom you are and what you might contribute to their student community. With that being said, this essay might be one of the most important essays you will write as a student.  
Most people don't enjoy writing about themselves. It's difficult to know exactly what will interest the reader, or what questions they will hope to find answers to in your essay. Sometimes you will be given a prompt while other times you won't be provided with a "jumping off place". If you are provided a prompt try to stay within the confines of that guideline. If it is an open essay, try to think of a specific time when you had to make a difficult choice, defend an opinion, overcome a challenge, or otherwise, a time when you defined yourself based on an ideology, character trait, or ethical standard. These type of life moments give your reader an idea of the kind of person you are and how strong you are in your convictions. Do not simply provide a biography of where you born, how many siblings you have, or what classes you took in high school. This essay needs a lot of thought and preparation.
Most admissions officers say that a student's entrance essay can be the defining piece of the puzzle for a positive or negative admission decision. With many students highly competitive based on their grades and test scores, an outstanding essay can tip the balance in your favor. It can also make up for a not so stellar SAT score or a bad grade in Spanish II your junior year! Some good points to keep in mind are listed below:
1) Take your time, and don't wait until the last minute to write your essay. Plan and organize your thoughts well ahead of the deadline and be prepared to do a rough draft and make revisions.
2) Read your essay out loud to make sure it is "reader friendly" and has a nice coherent flow. If organized well, your transitions between paragraphs will make sense and be fluid.
3) There is no room for grammatical errors in this essay. Your inattention to detail on these minor writing rules will reflect poorly on you (no matter how good your essay is). Ask your English teacher to read your essay to check for errors or to make suggestions.
4) Be yourself. This is not the time to take artistic license with the facts or circumstances you choose to include in your essay. Trying to stand out is fine, but keep it real.
5) Don't miss the deadline. Often, late applications are simply thrown away.
As I now begin seriously working on my own essay with a Nov. 1 early admission deadline, I realize I should have taken my own advice and started over the less stressful summer months. I guess there goes my weekend. So, if you are in the same boat… best of luck and good writing!