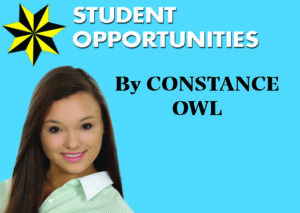 Most of my articles early this fall have been about the impending college application season for seniors …and with good reason. I know how hectic things can be with the beginning of senior year as you deal with SAT/ACTs, high school football games, new classes, and then add those dreaded deadlines looming ahead to apply to your top choice schools. Things can begin to get a little overwhelming.  If you are like me, narrowing down your top college choices was hard enough, and now it's time to complete those applications, organize your essays, recommendation letters, update transcripts, and get those scholarship forms in as well. You'll be glad to know there's some help out there to lessen the load; the Common App is definitely something to consider.
The Common Application membership association was established in 1975 by 15 private colleges who came together with the idea of establishing a common, standardized first-year application form for use at any member institution. With the administrative support of the National Association of Secondary School Principals (NASSP), the organization grew steadily throughout its first 30 years and has now become a beacon to many students wishing to apply to multiple universities and colleges across the United States, and even internationally. Currently serving over 1 million students and school officials annually through their free online First-Year and Transfer applications, The Common Application boasts over 500 public and private colleges and universities. The Common Application is committed in promoting equity, access, and integrity in the college application process. Membership is open to colleges and universities that promote access by evaluating students using a holistic selection process. In short, students fill out one application that they can then submit to numerous schools.
The Common Application includes in its membership schools such as Stanford, Dartmouth, Yale, Princeton, Northwestern, Georgetown (a few of my personal favorites). On a personal note, even though the application is not due until Nov. 1, I sat down one evening last week just to get mine started with the basic information required. In under an hour I had 85 percent completed and saved. Granted, I still have to complete my short essay questions and gather my recommendation letters to upload to the forms but, once you have everything together it really doesn't take that long (especially compared to having to do separate applications for every college you are interested in). So take a little stress off and check out the free tutorials on their site www.commonapp.org. We all need a helping hand and The Common Application is a big "hand up".
Hint: Be sure to format your essay and short essay questions on a separate Word document and then copy and paste them over to the answer window to protect yourself from accidentally losing your work by erasing or encountering a glitch on the site. The Common App also features a "help desk" option that may prove helpful to first time users.