CULLOWHEE – Western Carolina University should conduct a systematic process of review and prioritization of its academic programs on an on-going basis and take steps to improve the data that is used to assess and guide the future development of academic programs.
Those are among the recommendations contained in part two of the final report issued Monday, June 24, by a university task force that spent the 2012-13 academic year conducting a comprehensive study of WCU's academic programs to assess their quality, productivity and connections to the university's mission and strategic directions.
The first part of the report, issued May 22 by the Academic Program Prioritization Task Force, included specific recommendations about WCU's existing academic programs, while the second part of the report contains task force observations and recommendations on university processes related to program prioritization.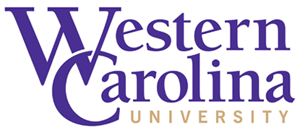 During its yearlong review of WCU's academic programs, the task force discovered "broader, systemic issues and challenges," including inconsistencies in data collection and analysis, curricular approval and management, and program leadership and support; overlapping systems of program review and assessment; and varying definitions of academic quality, said Vicki Szabo, associate professor of history and co-chair of the task force.
"Although WCU's many academic programs are diverse, they face many common challenges," Szabo said. "The task force offers these observations in the hope that bringing increased attention to these challenges will help those who are involved in future prioritization efforts. We also hope these observations will encourage faculty and administrators to incorporate into the decision-making process at our institution the principles that are behind prioritization."
Part two of the report is available online at WCU's program prioritization website,   programprioritization.wcu.edu (click on the "final report" link).
In part one of the report, the task force examined all undergraduate and graduate programs as part of an effort designed to give WCU leaders the information they need in order to make decisions regarding the best allocation of limited resources and to ensure that the university remains focused on strong academic programs aligned to its mission.
The task force is recommending that the majority of the 130 programs it studied be retained at current resource levels. Those 96 programs have been categorized as functioning at appropriate levels. Eight programs were assessed as "truly exceptional and high-performing," and designated for potential enhancement as additional resources become available.
The task force identified 13 programs – two undergraduate minors, four undergraduate majors and seven graduate-level programs – for phased discontinuation. The task force also identified five programs – one minor, two undergraduate programs and two graduate programs – as needing to develop action plans to address weaknesses and take steps toward improvement.
In addition, six undergraduate minors, one undergraduate major and one graduate-level program have agreed to voluntarily discontinue operations because of low enrollment or similarity to other programs available at WCU.
The recommendations are now on the desk of WCU Chancellor David O. Belcher, who will make decisions on the future of the programs recommended for discontinuation. Leaders of those programs had the opportunity to appeal, and met with Belcher during the week of June 17-21 to state their cases. Final decisions from Belcher are expected by the end of July.
In addition, a public forum about the program prioritization process was held June 5.
Any academic programs slated for discontinuation after Belcher makes his final decisions on the recommendations would not be closed immediately. The university would "teach out" students who currently are enrolled in those programs or help them transition into a similar program at WCU or to another institution as it follows best practices for the discontinuation of academic programs.
Decisions to eliminate academic programs are subject to the approval of the University of North Carolina system. Western Carolina also must follow specific guidelines required by the Southern Association of Colleges and Schools Commission on Colleges, WCU's official accrediting agency.
The full list of the task force's recommendations, which are contained in the first part of the two-phased final report, can be found online at the website programprioritization.wcu.edu, along with detailed information about the process.