Many more facing tribal and state drug charges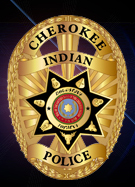 A criminal indictment charging seven defendants with drug trafficking conspiracy and related charges was unsealed in U.S. District court on Wednesday, June 19, announced Anne M. Tompkins, U.S. Attorney for the Western District of North Carolina. The federal indictment was returned by a grand jury sitting in Asheville on June 4 and remained sealed until June 19, following  arrests of the named defendants by law enforcement on Tuesday, June 18.
The indictment is the result of a large scale two-year joint federal, tribal and state investigation targeting the distribution of narcotics, with a focus on prescription drugs, on and around the Cherokee Indian Reservation.
The defendants named in the indictment are charged with one count of conspiracy to possess with intent to distribute controlled substances, including oxycodone, cocaine, marijuana and alprazolam. According to the indictment, the alleged conduct took place between January 2007 and December 2012 in Swain and Jackson Counties.
Those charged are:
–          Jackie Lee Rattler, 54, of Cherokee
–          Jacob Hunter Rattler, 21, of Cherokee
–          Evan Thomas Norris, Jr., 54, of Robbinsville
–          Taryn Krista Elizabeth Toineeta Rattler, 25, of Cherokee
–          Timothy Leroy Rattler, 50, of Cherokee
–          Justina Nacole Rattler, 31, of Cherokee
–          Mark Allen Winstead, 26, of Cherokee
Jackie Lee Rattler also faces six additional counts of possession with intent to distribute controlled substances, and one count of being a controlled substance user in possession of firearms. Jacob Hunter Rattler is also charged with one additional count of possession with intent to distribute a controlled substance.
Cherokee Chief of Police Ben Reed stated, "These arrests have been a long time coming. We go to work every day and see the impact illegal drug use and sales is having on our community, and it's sad. We hear the complaints and take the reports from the community about who is selling drugs and who's using drugs. We feel the frustration of how difficult it is to stop a drug dealer and we constantly analyze and critique the way our agency is addressing the drug problem. By working with local and federal law enforcement agencies, we realize the importance of true interdiction, hitting the drug trade and those involved, in a place that hurts."
"Interdiction is defined as 'to stop or cut off the enemy supply of' and we certainly can't do maximum damage by simply investigating and arresting a drug dealer and then move on to the next one. There's too many. What we have done here, and what we will continue to do, is identify the drug dealer, the drug buyer, the drug user, and every person associated with them and go after all of them, no matter what jurisdiction or state they are in.  We are all dealing with the same drugs, same druggies, and same problems.  It takes longer but the end result is that we inflict more damage to the drug trade in our community and our neighboring communities."
The indictment includes a notice of forfeiture, which gives notice that the defendants must forfeit to the United States all of the property and currency involved in the offenses charged in the indictment, and all property and currency which are proceeds of such offenses, including approximately $48,900 in cash, 44 firearms, three vehicles and two Harley Davidson motorcycles seized during the course of the investigation.
Six of the seven defendants charged in the indictment are in custody. Taryn Rattler remains a fugitive. Those arrested will remain in custody pending their detention hearings, which have been scheduled for Friday, June 21.
Each drug offense carries a maximum prison term of 20 years, a $1 million fine, or both. The user of narcotics in possession of firearms offense carries a maximum prison term of 10 years, a $250,000 fine, or both.
The charges contained in the indictment are allegations. The defendants are presumed innocent unless and until they proven guilty beyond a reasonable doubt in a court of law.
Tribal and state law enforcement officers have arrested and charged more than 25 defendants on tribal and state drug offenses.
Those facing tribal drug charges are: Deborah Smith, Charles Taylor, Austin Gunter, Humberto Corral, Deanna Smith (not arrested), Kevin Smith, Shenna Crowe, Lisa Toineeta, Sam Thompson, Mike Walkingstick (not arrested), Annie Cucumber, Robert Tramper, Ashley Keel (not arrested), Chadwick Feather, Walter Bradley, Thomas Rickman, Victoria Cucumber (not arrested), Delores Cabrera, Sally Bryson, Raymond Whitecotton, Rachel Taylor and Regan Parton.
Those facing state drug charges are: Alea Ohmart, James Murphy, Ceegee Bird (not arrested), Clyde Taylor, Rogelio Cabrera, Eric Dossett, Anthony Dossett (not arrested), Frankie Dyer and Christin Hodgins (Not arrested).
The following individuals were arrested prior to Wednesday, June 19 for their involvement in this case: John Patrick Smith, Michael Keener, Jacob Chase Wolfe, Clifford Brown, Heather Cucumber, Rita Howard, Sheena Standingdeer, Will Howard, Jason Thompson, Charlotte Cabe, Patrick Mahsetky, Kathy Sue Smith Bradley, Taslisa Bradley, Christopher Kirkland, Carl Arch, Josie Owle, Anna Parton, Ontonio Rodriguez, Krystal Pheasant Watty, John Taylor Sr., Katelyn Ledford, Stephanie Taylor, Kogee Postoak, John Patrick Smith Jr., Frances Sequoyah, William Douthit, Nancy Griffin, Paul Stanley, John Cameron George, Kevin Johnson, Jasmine Lossiah, Kandance Griffin, Eudine Wilson, Marie Raymond, and William Hatt.
[nggalbum id=303 template=extend]
U.S. Attorney Tompkins thanked all the law enforcement agencies involved in this investigation for their continued cooperation and assistance. The prosecution for the case is handled by Special Assistant U.S. Attorney John Pritchard of the U.S. Attorney's Office in Asheville.
U.S. Attorney Tompkins was joined in making the announcement by Harry S. Sommers, Special Agent in Charge of the Atlanta Field Division of the Drug Enforcement Administration (DEA), which oversees the Charlotte District Office; Jason O'Neal, Deputy Associate Director of the Bureau of Indian Affairs, Division of Drug Enforcement; Wayne L. Dixie, Special Agent in Charge of the U.S. Bureau of Alcohol, Tobacco, Firearms and Explosives (ATF), Charlotte Field Division; Chief Ben Reed of the Cherokee Indian Police Department; Sheriff Curtis Cochran of the Swain County Sheriff's Office; Sheriff Mickey Anderson of the Graham County Sheriff's Office; Sheriff Greg Christopher of the Haywood County Sheriff's Office; and Sheriff Jimmy Ashe of the Jackson County Sheriff's Office.
Sheriff Cochran said, "I am pleased with the hard work, dedication, determination and the working relationship that we have with all the different agencies involved in this operation. This has been a huge success in our fight against the drug trafficking and distribution in Swain and surrounding Counties. The two years spent on this investigation has been a huge payday for the law abiding citizens of this county. It has been, and will continue to be my commitment to the citizens of Swain County to make fighting drugs a top priority for my administration."
Chief of Police Reed added, "Our officers and our law enforcement partners have worked this case well for a long time along with the many other cases they manage. A case like this not only impacts Cherokee, but all of the counties around us. This case signifies things to come. We will use the laws to our advantage in regards to investigating drug use, sales, and trafficking, and will take down as many people as we can in the process. I thank God for keeping us safe and giving us the health to do our jobs. All things are possible through the Lord. Pray for all involved. I can't express my gratitude enough, for our officers and all the agencies that assisted."
– U.S. Attorney's Office and CIPD releases