Kyle Jacob Smith, 20, of Whittier, was picked up in Farmington, NM for Assault on June 10.  Smith was held in the San Juan, NM Detention Center.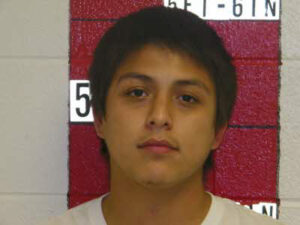 While in custody, New Mexico authorities confirmed that he had outstanding warrants in Cherokee Tribal Court and contacted Cherokee Indian Police Department to begin the extradition process.
As a result, two CIPD officers traveled to New Mexico and transported Smith back to Cherokee.
Smith was taken before a Tribal Magistrate on June 16 on the following charges:
Seven counts of Domestic Violence, incident on April 1
One count of Second Degree Child Abuse, incident on April 1
One count of Providing Alcoholic Beverages to/Possession of/Consumption of Alcoholic Beverages by/Persons under 21 years old, incident on Dec. 8, 2012
Smith is being held in Swain County Jail without bond until his court date on June 25.
– CIPD