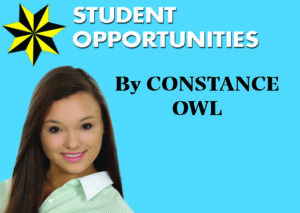 Constance here… back with yet another outstanding opportunity for Native students, The Young Native Writers Essay Contest. This national essay competition, brought to us by the Holland-Knight Charitable Foundation in partnership with the National Museum of the American Indian, encourages and celebrates the writing skills of Native youth. Each year, students are challenged to respond to a topical prompt with an essay not to exceed 1200 words. Prompts revolve around issues, initiatives, and concerns relevant to modern day Native communities.
The competition is open to Native American high school students currently enrolled in grades 9-12. Students participating in the Young Native Writers Essay Contest should demonstrate a significant and current relationship with their Native American tribal community. In preparation for writing, students are encouraged to draw from their own personal knowledge, and to research information from a variety of sources. Sources may include interviews, personal experiences, oral testimonies, official documents, diaries, letters, autobiographies, newspapers, academic journals, films and television movies, and Internet sources among others.
Five first place winners are announced in the spring of the competition year. Each winner receives an all-expense-paid trip to Washington, D.C., to visit the National Museum of the American Indian and other prominent sites. First-Place winners attend Scholar Week (July 15 – 19) in Washington and receive a special award for display at home or school. In addition, each First-Place Winner receives a scholarship of $2,500 which is paid directly to the college or university of his or her choice.
The prompt for the just-completed 2013 season was,"What recent action (for example, program, law, or policy) has your tribal community taken that instills in you a sense of hope, progress, and promise?  Please describe that tribal initiative and why it makes you hopeful for, and proud of, your tribal community? Also, if you were a tribal leader, what additional steps would you take to keep the community moving forward?"
As an EBCI tribal member, I entered the contest and wrote my essay about the efforts of our tribe to preserve and protect the many natural area resources used by our talented cultural artisans and how these efforts will assure the presence of vital materials such as White Oak and river cane for future Cherokee artists. Last month, I was pleased to receive a call that I had been selected as one of the five first-place winners. For more information or to review past winning essays, visit the organization's website at https://www.nativewriters.hklaw.com/index.asp