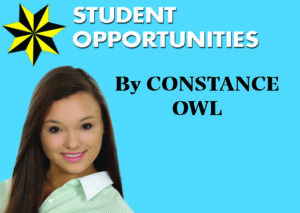 Hi all; Constance here again with another great opportunity for Native high school students who will be in the 10th, 11th, or 12th grade in the 2013-2014 school year. Our featured program this week is the Native American Business Institute at Michigan State University.
I attended this camp (fondly called "NABI") last summer and chose to apply to return again this summer. The program is part of the Broad College of Business- Multicultural Business Program at the university. The focus of the program is to encourage Native students in their pursuit of higher education, and specifically, to support their interest in business related studies.
On the beautiful MSU campus, participants work with admissions officers, college counselors, tribal community leaders, and corporate representatives in a seven-day "business boot-camp" that prepares them for college while exposing them to numerous academic and professional opportunities. Dr. Kevin Leonard is the program's enthusiastic and energetic motivator who challenges participants to "work hard, play hard" during the week-long camp.
While attending, my fellow campmates and I learned to develop important time management and study skills, got great tips and strategies on gaining college admission and securing financial aid, strengthened our communication and interpersonal skills, learned the importance of team work and networking, attended informative and enlightening seminars, workshops, classes, and lectures from tribal and corporate leaders, and…had a lot of fun in the process! Intense days of work and team building were capped off with fun pizza nights and a trip into the city to catch a new movie release.  You'll meet new friends from many different tribes and form friendships you'll keep all year long. Whether you intend on returning to your home tribal communities after college, or stake out on your own away from the familiar, this camp prepares you for life, and career.
The camp dates are July 20-26, and Native students accepted receive a full tuition scholarship (including airfare if needed).  Successful applicants should have a 2.8-3.0 cumulative grade-point average and meet application deadlines. For more information visit their website at mbp.broad.msu.edu/nabi or contact the program director at leonard1@msu.edu. Don't delay as deadlines are quickly approaching and the program is limited to 40 students!