By SCOTT MCKIE B.P.
ONE FEATHER STAFF
Constance Owl is a busy, talented girl.  The EBCI tribal member from Marble has won two high-profile writing contests recently.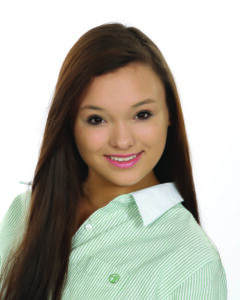 Last month, she was named a Regional Gold Key Award winner in the National Scholastic Art & Writing Competition held by the Alliance for Young Artists & Writers, Inc.  Her winning entry, Pendence, is about "the struggle between dependence and independence of Native Americans throughout history."
Last week, she won first place in the Holland-Knight Publishers Foundation Young Native Writers national essay competition for her work entitled "A Good Day to Make the Baskets" which discusses the preservation of Native artisan resource preservation on the Cherokee Indian Reservation.  With that win, she took home a $2,500 scholarship and an all-expense paid trip to the nation's capital. A Good Day to Make the Baskets, by Constance Owl
Owl, who currently has a 4.5gpa as a junior at Murphy High School, is the daughter of Cliff and Janis Owl.  She has also received a full academic scholarship to attend a biomedical research camp sponsored by the American Association of Native American Physicians as part of the National Native American Youth Initiative.  That camp will be held June 22-30 at George Washington University in Washington, DC.
She is set to return, on scholarship, to the Native American Business Institute at Michigan State University this summer.  Last summer, she also attended the Crow Canyon Archaelogical Camp in Colorado and the Advance Space Academy in Huntsville, Ala. on scholarship.
"I have met some really great kids from all over the country, and I have had the chance to travel and work with some outstanding teachers, professors, and professionals," said Owl. "These opportunities have given me a sense of confidence in my own ability to contribute in positive ways, and has broadened my understanding and appreciation of the possibilites my future holds. I have dug for fossils in Colorado at Crow Canyon, sat in the governor's chair while serving as a page, met department heads at Michigan State University, and even traveled to Los Angeles to see a reading of my own play. These experiences have helped shape and prepare me for the challenges ahead in college."
Owl's mother, Janis, commented, ""There are so many life-enriching opportunities for students during the summer that continue to serve them throughout the school year, college and beyond. As parents, we look at the summer months as a time for our daughter to experience learning in creative and exciting venues, and to evolve both as a student, and an individual. There are a lot of accomplished students competing for the best schools in the country; it is life experiences, and a continued commitment to self-enrichment and academic vigor, that can set them apart from the rest."
Speaking of one of the best schools in the country, Owl plans to apply to Harvard University.