Lena Yvonne Hornbuckle (Winky), 59, of the Big Y Community went home to be with the Lord Sunday, Feb. 24, 2013 in a Buncombe County Hospital. A native of Cherokee, she was the daughter of the late William and Annie Mae Armachain Hornbuckle. She was a member of Water Falls Baptist Church. She was preceded in death by the father of her children, Abraham Driver; two brothers, Ed and Merve Hornbuckle and one sister, Rose Valentine.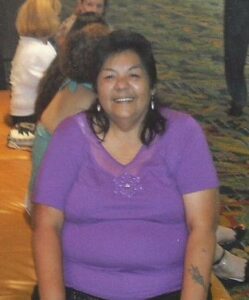 She is survived by a special companion, Richard Smoker of Cherokee; four daughters, Molly Hornbuckle and husband Chad George of Cherokee, Rachel Sneed and husband Gary of Cherokee, Rose Mary Sneed and husband Bob of Waynesville, Diana Sancak and husband Mehmet of Cherokee; one son, William Hornbuckle of Cherokee; one brother, George D. Hornbuckle, Sr. of Cherokee; 18 grandchildren; and three great grandchildren.
Funeral services will be held at 1p.m. on Wednesday, Feb. 27 at Wrights Creek Baptist Church. Revs. Dan Lambert, James (Bo) Parris, and James (Red) Bradley will officiate with burial in the church cemetery.
The body will be taken to the church at 4p.m. on Tuesday, Feb. 26 by Crisp Funeral Home to await the hour of service.