Louise Erdrich was named the National Book Award winner in the Fiction category on Wednesday, Nov. 14.  She won the award for her novel, The Round House, which is about an attack on a woman on a reservation in North Dakota and the ensuing drama that unfolds.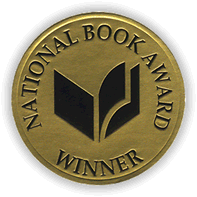 Erdrich is an enrolled member of the Turtle Mountain Band of Chippewa Indians and is the owner of an independent bookstore called Birchbark Books.  One of her previous novels, The Plague of Doves, won the Anisfield-Wolf Book Award and garnered a finalist spot for that year's Pulitzer Prize.
Erdrich graduated from Dartmouth College in 1976 with a bachelor's degree, and she earned a master's of arts degree in 1979 from Johns Hopkins University.
Other winners of this year's National Book Awards include:  Young Peoples Literature – William Alexander, Goblin Secrets; Poetry – David Ferry, Bewilderment: New Poems and Translations; and Nonfiction – Katherine Boo, Behind the Beautiful Forevers: Life, Death, and Hope in a Mumbai Undercity.
– ONE FEATHER STAFF REPORT