By SCOTT MCKIE B.P.
ONE FEATHER STAFF
     After months of political wrangling, it's over…but, in a good way for the Eastern Band of Cherokee Indians.  Gov. Bev Perdue signed legislation on Wednesday, June 6 that changes state law to allow live table gaming at Harrah's Cherokee Casino per an amended gaming compact signed last month.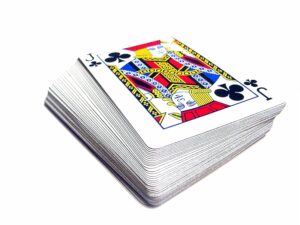 "The Cherokee have been good stewards of the money from their gaming enterprises, investing it in the lives of their people and the people of western North Carolina," said Gov. Perdue.  "They will continue to help their Tribe and their neighbors with this new revenue."
     She credited the passage of the legislation as a "bipartisan endeavor" and commented, "This agreement is a terrific example of how we can still work together and defy the unfortunate expectations of a polarized and often contentious political environment."
     Principal Chief Michell Hicks said in a statement, "The new compact will immediately create 400 new jobs and inject $30 million a year into an economy that has been hit hard in recent years." 
     He also praised the political cooperation, "We now go forward together to continue to help not just the people of western North Carolina, but school children in 100 counties in the state in the years ahead." 
     Harrah's Cherokee officials related the new table game offerings will include blackjack, mini-baccarat, roulette and craps. 
     Brooks Robinson, senior vice president and general manager, was especially happy to hear the news.  "We are excited to provide broader choices for our guests to enjoy.  The introduction of table games, coupled with the completion of our $650 million expansion to be completed this year, will position Harrah's Cherokee Casino & Hotel as the premier gaming destination in the Southeast, a world-class resort, entertainment and tourism destination." 
     Both the Governor and Harrah's Cherokee officials have stated that the table games will create over 400 jobs. 
     Matthew Pegg, Cherokee Chamber of Commerce executive director was also happy to see the legislation pass.  "The modification of the gaming compact will prove to have a tremendous impact on Cherokee and the businesses by driving more people to Cherokee.  The next step for those of us in the business community is to determine how we can capitalize on getting more of these customers through the businesses outside of the casino so that everyone benefits." 
     Per the compact agreement, the Tribe will pay the state a percentage of gross receipts from the table games, that will be used for education within the state, over a period of 30 years including:
– 4 percent for the first five years
– 5 percent for the next five years
– 6 percent for the next five years
– 7 percent for the next five years and
– 8 percent for the next 10 years. 
     Not everyone is pleased that the legislation passed though.  Bill Brooks, president of the North Carolina Family Police Council, said in a statement on Wednesday, "Ultimately, this legislation is not about creating more jobs in western North Carolina.  It is about the State continuing to rely on a predatory social vice to prey upon the least fortunate and most vulnerable in society in order to generate income.  The price for bringing Last Vegas style gaming to North Carolina will be paid by those who can least afford the cost, and by their families."