The Mars Hill Lions had their best football season in 26 years and several EBCI tribal members helped the cause.  Taylor Teesateskie and Jaron Ayers, both freshmen from Robbinsville High School played on the team that won the regular season South Atlantic Conference title and earned a playoff berth.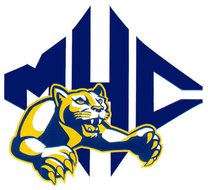 Teesateskie is a running back and Ayers is a defensive back.  The Lions also had another tribal member on the sidelines as Cherokee High-alum Madison Crowe is a member of the cheerleading squad. 
                The Lions ended the season 8-3 with a 58-32 loss to North Greenville in the second round of the NCAA Division II playoffs on Saturday, Nov. 26.  The team broke school season records for Most First Downs (266), Most Offensive Yards (4,960) and Most Points Scored (343). 
– One Feather staff report