By JENNY MOORE
          Making artwork on speculation is a tough way to earn a living. The work can sit in a gallery for months before it sells. But many artists are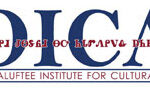 discovering that they can double their incomes by focusing on commissions for the building industry. Architects, interior designers and builders know they can distinguish their work (and please their clients) by tapping into the cultural resources (read artists/artisans) of the place where they work. Witness the beautiful new Cherokee High School that showcases Cherokee art and culture.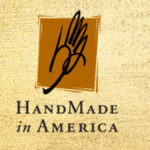 But, typically artists aren't prepared to work in the building industry. How do you approach architects and designers? Do they take a percentage? How do I price my work? These are all questions that can intimidate artists wanting to break into this potentially lucrative market.
          Those questions and more will be answered by a three-session workshop (March 9, 16, and 30) for Cherokee artists, artisans and college-level art and craft students. Partners HandMade in America, Revitalization of Traditional Cherokee Artisan Resources (RTCAR), Qualla Arts and Crafts Mutual and Oconaluftee Institute for Cultural Arts (OICA) are collaborating to offer the new certificate program entitled Certification in the Building Industry for Cherokee Craft Artists.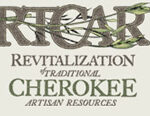 The program will help Cherokee artists and artisans grow their businesses by expanding into this new market. Participants will learn how to present their work to architects, designers, and builders as well as how to be successful working in the building industry.
           All sessions are on Wednesday evenings from 6-8pm at OICA. Thanks to a grant from RTCAR, the workshops are free. To register call or email Jeff Marley at 828-497-3945, j_marley@southwesterncc.edu. Participants must attend both training sessions and present a project to receive a certificate. OICA is located on Hwy 19 North 2 miles from downtown Cherokee. For directions to OICA: https://www.southwesterncc.edu/centers/oica.htm
          The first two sessions will cover topics such as pricing work, insurance, contracts, construction project timelines, communications, and creating a portfolio. For the third session, participants will use the skills they have learned as well as their artistic talents to create a design that could be incorporated into an actual construction project.
Jenny works with the HandMade in America program.