James Brooks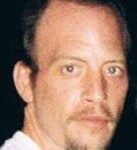 James Brooks, age 40, of 665 Stillwell Branch, Cherokee died Saturday, August 21, 2010 at home in Cherokee.  Mr. Brooks was born September 12, 1969 in Macon County. He is the son of James and Joyce (Wilson) Brooks.  He was employed by  as a server in Arby's.  
He is survived by two sisters, Tammy Walkingstick  of Cherokee and Wanda Burdette of Lavonia, GA.
A memorial service will be held at 7:00 pm on Tuesday, August 24 in the chapel of Appalachian Funeral Services, 165 Skyland Drive, Sylva, NC with Reverend Benny Bagwell  and  Reverend Buddy Driggers officiating.