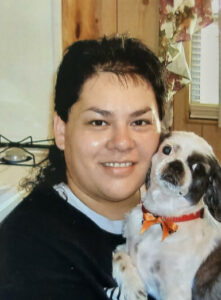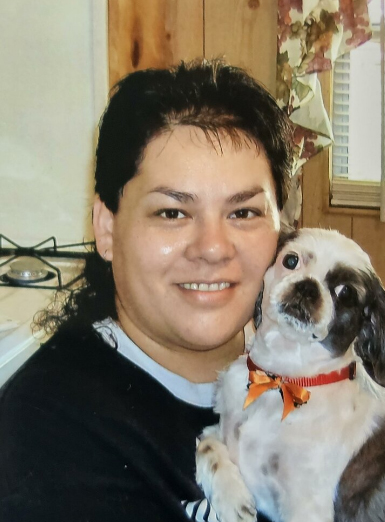 Sherry L. Jones, age 51, passed away on Friday, Sept. 1, 2023 at Cherokee Indian Hospital after an extended illness.
She is survived by her brother, William Junior Jones (Jean); sister, Martha "Sissy" French; nephew, Will Jones; niece, Shelly Jones; and aunts, Rachel Morgan and Betty George. Sherry also leaves behind special cousins, many friends and family.
Sherry was preceded in death by her parents, William L. Jones and Martha E. Driver; two special nieces, Dusty Jones and Stephanie Jones; two special pets, Jasper and Minnie.
A visitation will be held on Wednesday, Sept. 6 in the chapel of Long House Funeral Home beginning at 6 p.m. until 8 p.m. with Pastor Greg Morgan officiating. A direct burial will take place on Thursday, Sept. 7 at 11 a.m., in the Manley George Cemetery. Pallbearers will be among family and friends.
Long House Funeral Home assisted the family with final arrangements.