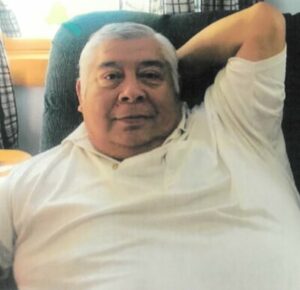 Arthur Wade, 74, of Whittier, went home to be with the Lord Thursday, Sept. 16, 2021.
He was the son of the late Anderson and Ina Tubby Wade.
He was a U.S. Army Veteran having served in Vietnam, and he received three Purple Hearts.
Arthur was a member of Mt. Carmel Baptist Church for over 40 years and loved mission work.
He was preceded in death by his son, Chris Jenkins and brother, Chester Wade.
He is survived by his wife, Judy Wade; three daughters, Dusty and Shawn Husky, Melissa and Joe Setzer, Jennifer and Mike York and Taelyn Hunt; grandchildren, Dagon McClure, Geoffrey Wade, Courtney Brashear, Jesse Jenkins, Chelsea Ball, Chaise Setzer, Alyssa Huskey, Drew Huskey, Madison York, Daniel York, Brady Jenkins, Wyatt Delozier and Brianna Nash; 15 great grandchildren; sister, Laurie and Gil Breedlove; brother, Luther and Tammy Wade; and several nieces and nephews.
A memorial service will be held 3 p.m. Saturday, Sept. 25 at the Cherokee Indian Ceremonial Grounds.
Military honors will be conducted by the Steve Youngdeer American Legion Post 143.