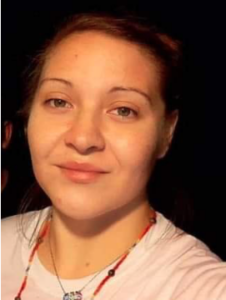 Natasha Rashae Pheasant, 23, of Swain County went to be with the Lord on Sunday, Dec. 8, 2019.  She was born on Feb. 19, 1996 to Beverly Pheasant.  Tasha was spontaneous, funny, and always willing to help others.  She was a true best friend and was always there for anyone when they needed her.  She loved spending time with her family.
In addition to her mother, she is survived by a son, Maddox Pheasant; her maternal grandmother, Hattie Panther; one sister, Callie Long (Sterling); two brothers, Tristen Long Sr. and Kyle Pheasant (Grace); several nieces, Kayandra Youngdeer, Deanna and Dolly Long, Kylex Pheasant, and Hypatia Long; several nephews, Ostani Youngdeer, Jayden Taylor, Tristen Long Jr., and Eli Youngdeer; two uncles Sammy and Ernie Pheasant; and three aunts, Totsie Welch (Joe), Pam Pheasant, and Brenda Lossiah.
Funeral services will be held on Wednesday, Dec. 11 at 2 p.m. at Straight Fork Baptist Church.  The Reverend Bo Parris and the Reverend Jim Park will officiate.  Kyle Pheasant, Ostani Youngdeer, Tristen Long, Sterling Bennett, Dustin Pheasant, Nat Wade, and Brent Lossiah will serve as pallbearers.  Burial will follow at the Straight Fork Baptist Church Cemetery.  The family will receive friends on Tuesday, Dec. 10 at the church beginning at 3 p.m.