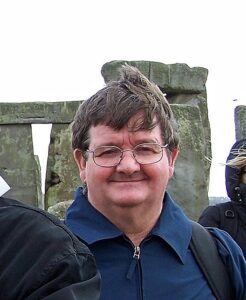 Glenn Crisp, 66, of Cherokee, passed away on Tuesday, Oct. 15, 2019, at Mission Hospital in Asheville. He was surrounded by his family. He fought a brave battle against cancer. A native of Swain County, he was the son of the late Herbert Vincent Crisp and the late Nannie Mae McClure Crisp.
He is survived by his son, Lenny Crisp, of Cherokee; two brothers, Herbert V. Crisp Jr., his wife Loretta, of Bessemer City,  and Paul Crisp of Limestone, Tenn.; two sisters-in-law, Nancy Brady, and Susie Lequire, both of Cherokee; two brothers-in-law, Thad and Jim Brady of Cherokee; nieces, Juanita, Janice, Linda, Angie, Andrea, Cody; and nephews, Charles, Andrew, Steve, Gary, Billy, Casey, Dusty, Norman, Dudley.
He was preceded in death by his wife, Rose Marie Brady Crisp; his parents; twin sister, Glendal; brothers, Charles, Adam, James, Ronald, and AJ; and a nephew, Gary.
Glenn was a loving and devoted husband and father. He was a great lover of golf and Bingo. He enjoyed playing golf with his buddy, Boyd Owle. He worked at Harrah's Cherokee Casino for over 15 years. He made many friends while working there. He loved to travel and spent much of his free time studying family history.
Funeral arrangements will be held at a later date with burial at Birdtown Cemetery next to his wife, Rose.
Crawford/Ray Funeral Home and Cremation Service is honored to be caring for the Crisp family and words of comfort may be shared at www.CrawfordRay.com.