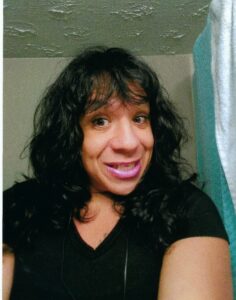 Jonas Feather, 36, of Cherokee, passed away unexpectedly at his residence in Asheville on Tuesday, Oct. 8, 2019. Jonas was born in Cherokee; however, he had made Asheville his residence for the last eight years.
Jonas is the son of Anna B. Watty Valdez and the late Joe Feather. He is preceded in death by his father; and his grandparents, Edith Wachacha, Johnny Watty, and Minni Feather.
Jonas left behind family and friends that loved him very much. Carrying on his memory is his mother, Anna B. Watty Valdez; brothers, Chad Feather, Brian Watty, Tosh Davis, and one step-brother, Tommy Valdez. He leaves behind his sister, Nena (DeeDee) Taylor; numerous nieces and nephews, including but not limited, to Tonya Winchester, Courtney Taylor, Tanya Taylor in addition to special nieces, Tiffany Taylor (Jeff Arneach), Kimberly (George) Rosario; and special nephew, Zack Winchester. Jonas had many aunts and uncles as well as cousins that he is survived by.
Jonas was a beautiful person, inside and out. He was an outspoken person who will be remembered for being a hard worker and loving his family as they loved him. He reached out everyday, sometimes several times a day to share laughter and love with those closest to him. He was a happy, beautiful soul whose time here was too short.
Visitation for Jonas will be Thursday, Oct. 17 from 6 p.m. to 8 p.m. at Long House Funeral Home. Funeral services will be on Friday, Oct. 18 at 11 a.m. with Pastor Noah Crowe of Robbinsville officiating. Burial will follow at Watty-Swayney Family Cemetery in Birdtown.
Jonas' mother and sister will be doing a Celebration of Life at a later date.
Long House Funeral Home assisted with arrangements.