By JONAH LOSSIAH
ONE FEATHER STAFF
On Saturday, Sept. 21, I am being honored with the opportunity to participate in the Blue Ridge Honor Flight.
For those that don't know, the Honor Flight is an event held to support and respect military veterans of this area. The trip consists of flying to Washington, D.C. out of Asheville for a full-day event. The group is made up of veterans and guardians. They tour the different memorials of D.C., pay their respects, and honor those there and ones who have fallen.
The job of the guardians, which will primarily be my role (other than that of a reporter), is to provide the veterans with whatever it is that they need. This may entail pushing of a wheelchair, conversation, or simply allowing for the presence of someone who cares.
I was presented this opportunity by Warren Dupree; a member of the Eastern Band of Cherokee Indians and an U.S. Army veteran. When Mr. Dupree came into our office with this offer, I immediately accepted when asked if I could go.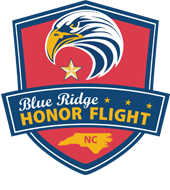 The reason I am so excited about this trip is because of what it means to the people going. To some, this might seem a minor event. Washington D.C. isn't that far, and many forget what those memorials mean to those who have served.
Even more than that, though, it's the effort and the support of a community. Respect is a powerful thing. I wish to show that I deeply respect these men and women on this flight. Now and then you need to analyze how you can help other people. Whether they're in desperate need, or you feel like lending a favor, it's often the small things that end up having a massive impact on a life.
This trip is likely to change my perspective on certain aspects of my life. Once you enter an environment like that, you can't help but feel honored being there with them. Keeping in mind that your presence could make somebody's day.
Mr. Dupree told me how important this day was for him when he first went. Of course, I am in a much different situation, having never served in the military myself. But, I wish to align my mind with theirs for that day.
"It is such a well-organized and significant event," said Dupree.
"To go on this flight and to be allowed to visit with fellow veterans who served maybe not at the same time, but in the same area, it's a spiritual cleansing. It's a profoundly emotional event and day. You're able to make peace with yourself."
Tears might be shed. Smiles and disbelief will also be in abundance, I'm sure. It will feel terrific knowing that I will not be the only EBCI member on that flight. Principal Chief Richard G. Sneed and his wife, who were both U.S. Marines, will be guardians on the trip. Dupree is expecting at least one EBCI veteran on the flight, as well.
However, Warren Dupree wishes for it to be known that there are still spaces on the September 21 flight. He is actively encouraging any veterans in the area that are interested in going to contact him directly at (828) 508-2657. The flight is free of charge for veterans, as the event has a strong fundraising effort to pay for those that have served.
"What better way to heal?" Dupree asks his fellow veterans.
"Let this happen. Take the opportunity that a grateful community is giving to you, that wants you to at least visit those memorials that are dedicated to the men and women that served our country. These memorials are dedicated to them; they may not have another opportunity."
I hope this commentary has shed some light on an important day for a lot of people, and possibly encouraged a few more in joining me on this journey.