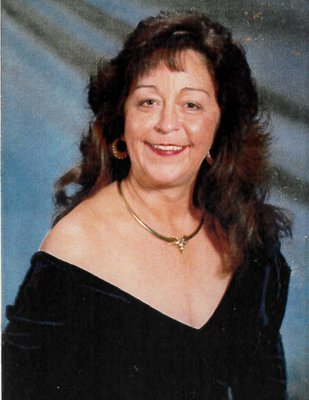 Susie Bradley Jones, of the Big Y Community, went home to be with the Lord Wednesday, April 10, 2019. A native of Cherokee, she was the daughter of Charlotte Ann Ensley Bradley and the late Glen Joe Bradley. She was preceded in death by maternal grandparents, Herman B and Clydia Mae Ensley; paternal grandparents, Nick and Edith Bradley; and brother, Chic Crowe.
Susie is a graduate of Cherokee High School and the University of Florida -Tampa. She worked as Director of Economic Development and Qualla Housing Authority of the Eastern Band of Cherokee Indians for many years and retired after 20 years of service. Her many contributions to the Cherokee Community include the development of the Oconaluftee Islands Park, the improvements to Mingo Falls trail and overlook, creation of the John Crowe Ball Parks, improvements to the Cherokee Indian Fairgrounds, and development of the Ginger Lynne Welch Tribal Complex. She was instrumental in the purchase of the race track and land that is currently the Sequoyah National Golf Course and many other economic development projects. Susie also contributed her talents to raising funds through the Island Park Gala. Susie was a member of the Wrights Creek Baptist Church.
Susie is survived by her husband of 25 years, David Jones; son, Cage Bradley Jones and Stormy; grandchildren, Lula and Everleigh; sisters, Jody Bradley Lipscombe (Gene), Sharon Bradley; brothers, Glenn Joseph Bradley (Christine) Judson Bradley (Shira); nephews and nieces, Joshua Adams (Lauren) Kaitlin Bradley, Elle Bradley, Tallmon Bradley and Tso Bradley all of Cherokee.
Funeral services will be held Saturday, April 13 at 11 a.m. at Rock Springs Baptist Church. The Reverend Steve Gunter will officiate. Susie will be taken to the church at 6 p.m. Friday to await the service hour with burial to follow at the Bradley Cemetery in Cherokee. Pallbearers will be Bear Allison, RD Allison, Chad Cooper, B Ensley, Denny Ensley, Judson Bradley, Dean Bradley, and Eddie West.