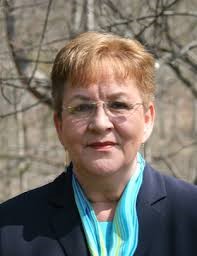 Former Principal Chief Joyce Dugan will be the keynote speaker at a Savvy event at Harrah's Cherokee Casino Resort on Wednesday, April 17.  The speech, open to the public, will take place from 3 p.m. to 4:30 p.m. in the Ash/Beech Conference Room in the Hotel.
Savvy serves as a resource for the professional development of women within the workplace and was recently implemented at Harrah's Cherokee Casinos.  Savvy's goal is to bring a 50/50 representation of gender equity across management positions at Harrah's Cherokee Casinos.
In 1995, Dugan became the first and only woman to be elected to the office of Principal Chief of the Eastern Band of Cherokee Indians.  After serving a four-year term, she was employed by Harrah's Cherokee Casino Resort as the Director of Public, Government, and Community Relations.  In 2009, she returned to the Cherokee Central Schools system, previously serving as the Superintendent, before retiring in 2011.
– Harrah's Cherokee release