Submitted by Office of the Principal Chief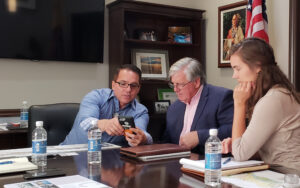 The EBCI Community is continually growing and changing, and as public servants we must plan to address those changing needs.  These projects listed below address the needs of our community members.  The construction projects have been initiated and are being executed with considerable collaboration, forethought, and care.  The Project Management team has worked hard on planning these projects, under the direction of Executive and Tribal Council with input from the communities affected.
"It is the responsibility of our tribal leadership to serve the needs of our communities," said Principal Chief Richard G. Sneed.  "I have worked diligently with our project management team to ensure the proper planning has been conducted and the communities buy-in to these projects.  I would like to thank the Project Management Department for their hard work and diligence on this front, you are doing wonderful things for our people and community."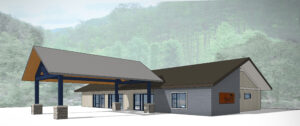 Big Cove Community Building:
Contract for construction executed with Owle Construction
Notice to Proceed issued 03/01/2019
Site work will begin the week of 3/11/19
Anticipated completion date: 11/5/19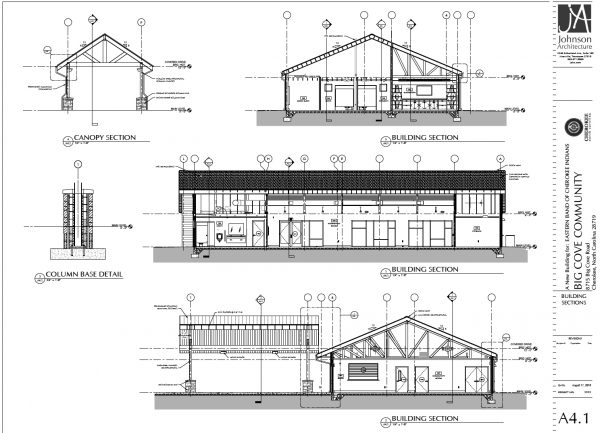 Big Cove Community Gym:
Community approved final layout on 3/05/2018
Johnson Architecture has begun final construction documents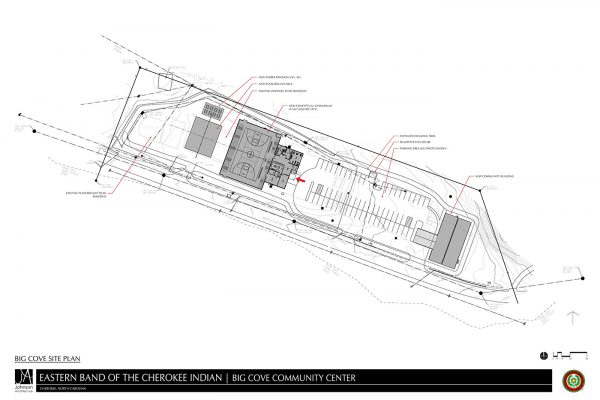 Riverview Campground Clean up:
Assessment of site completed September 2018
Bid package for remediation currently advertised. Bid date of 3/14/19.
Expected completion date by: 9/30/2019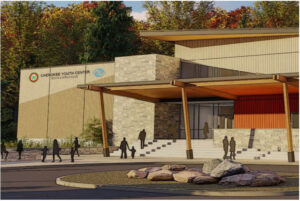 Cherokee Youth Center:
Contract for final design is currently processing through Munis.
RFQ for Construction Manager at Risk will be advertised 3/18/2019
Expected completion date by: 3/30/21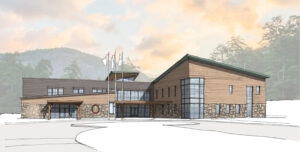 New Snowbird Complex:
Project is divided into three phases:

Phase one will include design and construction of a package wastewater treatment facility so that the existing septic system can be abandoned

Preliminary engineering began 3/01/19
Permitting for the new plant will begin by 5/1/19
Construction is expected to start by 8/1/19

Phase II will be the construction of the new building.

Master plan for the space needed was completed in (TBA)
Architectural design will begin around 6/1/19
Complete plans are expected to be ready for advertisement to build by (TBA)
Construction completion is expected by (TBA)

Phase three will be the demolition of the existing structures and landscaping of the new parking area.
Needle Exchange:
Final layout was approved 03/11/19
The final quote is currently being produced.
Expected completion date by: 1/15/20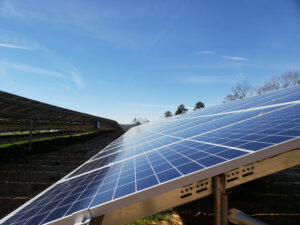 Solar Panels – Harrah's Valley River Casino:
Project construction is complete
Final punchlist correction is underway
Commissioning of all equipment should be complete by 3/15/19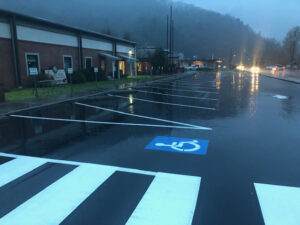 Ginger Lynn Welch Parking:
Project will change traffic pattern and parking for better efficiency and safety at Ginger Lyn Welch Building
Work will begin the last week in March
Re-surfacing damaged areas, curbing, sidewalk modifications and re-striping
Fire Mountain:
Currently new trail features are being planned
Trail Dynamics will be adding 1-2 miles of new trail
Smokey Mountain Elementary School Waterline Extension:
Project connects school to EBCI Community Water System to improve service reliability and fire protection
Design work is complete and permitting is underway
Construction scheduled for summer of 2019 while school is not in session
Approximate project cost $304,000.00. EBCI share is $186,000.00 with remainder to be paid by Jackson County Schools
Marble Senior Center/Andrews Sewer Connection
Agreement reached with Town of Andrews for connection of Senior Center to town sewer system
Design expected to be complete by 5/15/19
Construction to follow in summer of 2019
Church of God Sewer Connection
Cherokee Community Sewer Extension to provide the Church of God and multiple homes with access to city sewer
Design underway and expected to be complete by 5/1/19
Construction to follow in summer 2019
US 441 North Waterline
USEPA Grant funded project to replace waterline from Great Smoky Mountains National Park Entrance to the Oconaluftee Visitors Center
Project proposed to improve reliability of service to the national park, the Cherokee Central Schools campus, and lower Big Cove Community
Preliminary engineering is complete
Currently working through environmental clearances before grant can be officially awarded
Design and construction within 18 months
Ground Breaking Dates:
Cherokee Youth Center: May 31 at 3:30 p.m.
Big Cove: May 22 at 2 p.m.
Snowbird: May 23 at 2 p.m.
Needle Exchange: June 13 at 2 p.m.